The Sydney HIH letters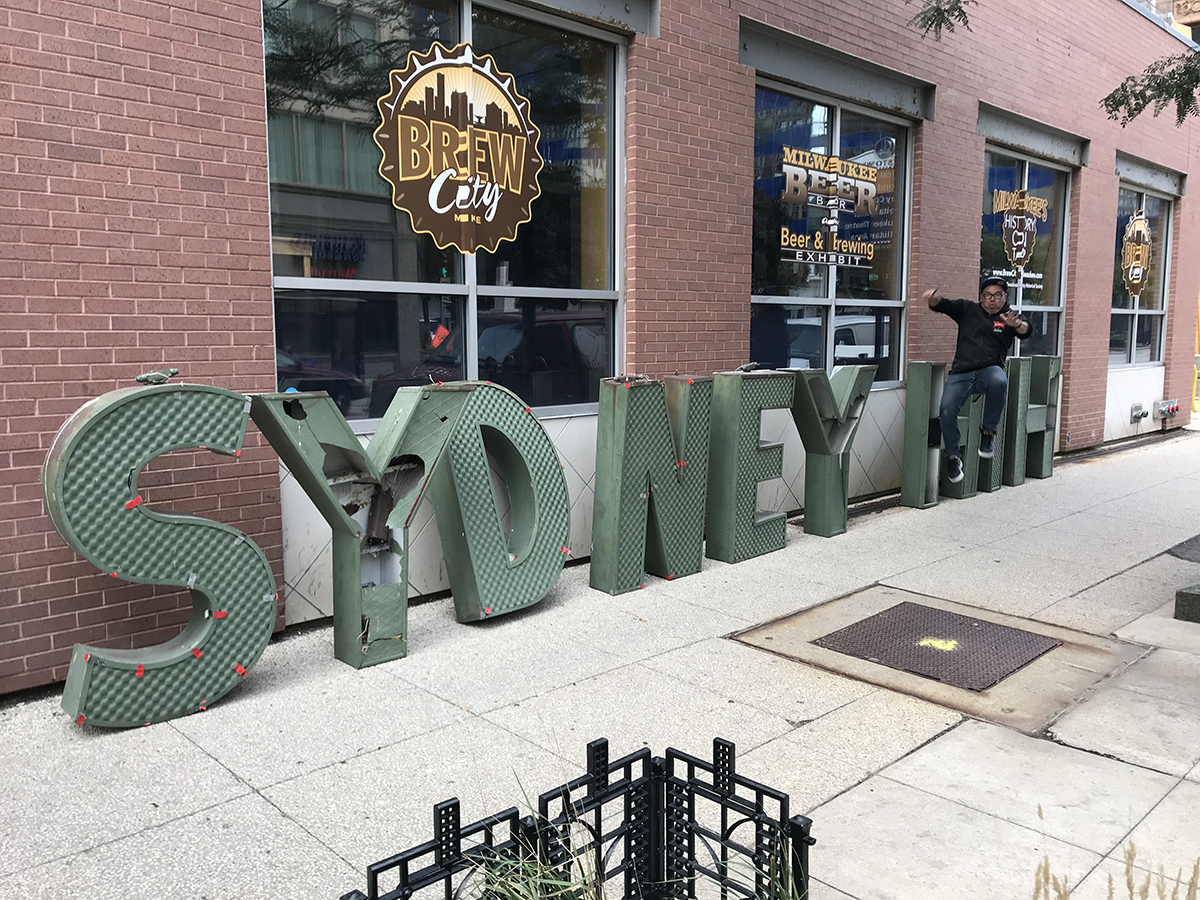 MILWAUKEE — So honored to announce that Too Much Metal has procured the letters from Milwaukee's original counter culture building, Sydney HIH. Currently, the letters are displayed at the Tavern in Turner Hall until December 31st 2018. Our intentions are to restore the letters to their original capacity and have them on public display. We would like to see the letters find a permanent home where the building once stood at 3rd and Juneau as an interactive memorial, or a part of the parcel's new development.
"I believe these letters deserve a public life because they are in Milwaukee's DNA and we can't forget that," says Too Much Metal's Fred Gillich. "I just want to preserve one of the most vital pieces of history in our city's arts and counter-culture. During the Turner Hall viewing, I'm open to meetings with the developers and property owners as to how best display the Sydney HIH letters. My hope is that the finished work will offer joy to old school nostalgists and inspire a new generation of artist and creators."
So — Milwaukee — how rad can we make this ?